Clever Dry Cleaners Kiosk Digital Signage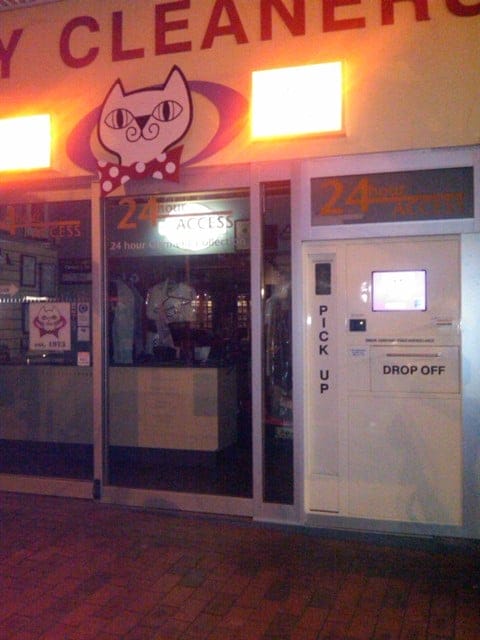 I was in Canberra Australia on the weekend and noticed a very clever and innovative kiosk/digital signage solution that I've never seen before. Basically, it at a 24 hour dry cleaners service. It's an automated machine with a small touch screen that allows you to drop off your dry cleaning and pick them up at a later time. The whole point of having this is for convenience – how many of us don't have the time to drop off our dry cleaning during business hours? There two compartments, one to drop of your clothes and the other to pick up the clothes. My understanding is that the clothes are dry cleaned during the day and are hanged on an automated hanger so all you need to do is enter your receipt number and it will automatically position your clothes to the pickup shaft.
I really haven't seen it in action so the above is just a guess based on what I saw. Has anyone else seen any innovative kiosk or digital signage solutions?
LIKE WHAT YOU'VE READ?
When you subscribe you will also join other Digital Signage readers who receive our content right in their mailbox. Good luck!