Digital Signage Klip: Gold Coast LED Screens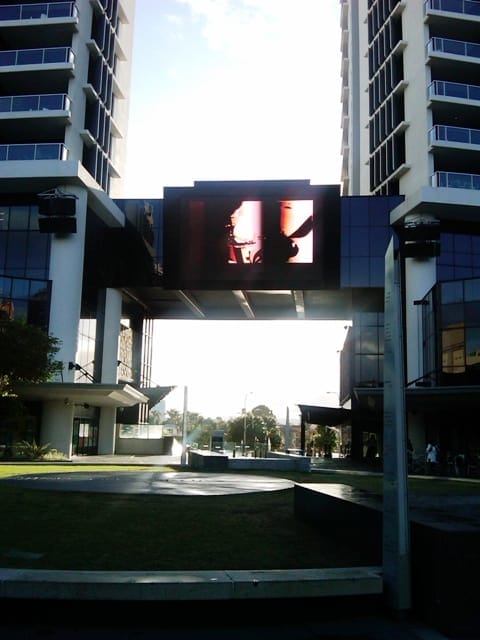 Last week I was on a family trip at the gold coast and noticed how digital signage was everywhere. Most of the retail stores at Surfers Paradise had an LCD screen – I spotted quite a few of the Panasonic 42 inch Plasma screens.
It was by sheer luck that I stumbled (I literally didn't really notice the screen) across two LED Screens – one was located on the main streets of surfers paradise whilst the other was at a plaza (it didn't have many people walking past there). In any case out of habit I decided to take a Klip of these screens. Sorry if I don't have the exact location or know what the location is for these screens. I'll promise that the next time I take a photo I'll include the GPS co-ordinates.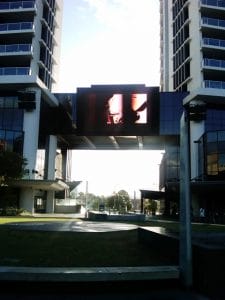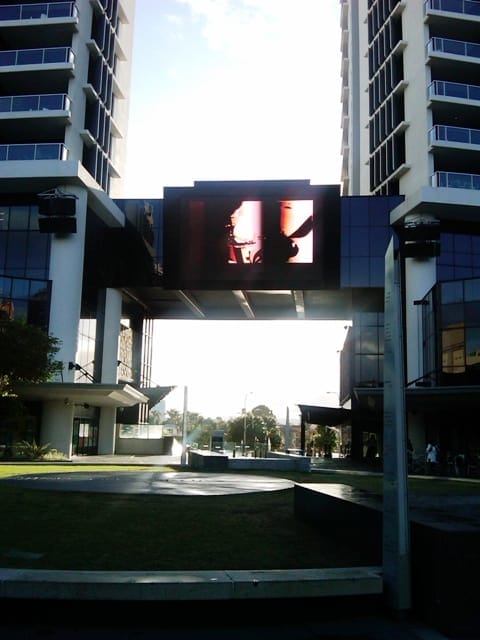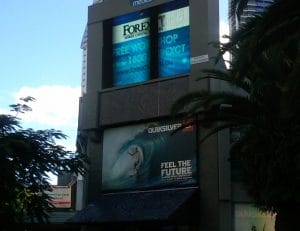 Here's also a quick video of what I saw (sorry for the bad filming):
If you have klips you would like to share with the rest of our readers let us know by sending an email to info@digitalsignageblog.com
LIKE WHAT YOU'VE READ?
When you subscribe you will also join other Digital Signage readers who receive our content right in their mailbox. Good luck!