Digital Signage Klip: Rare error in Japan?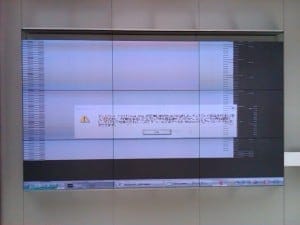 When you think of anything digital, from technology to electronics, robotics, and large screens, you would normally think of one place that has it all – Japan.
It is one of the leading countries in the world in technology, and at the forefront of digital advertising it is noticed by the whole world.
So it is a rare sight to see this next klip showing a large digital signage board made up of 9 tiles go wrong. Unfortunate enough, the digital signage board remained unattended to throughout the whole night until the next morning.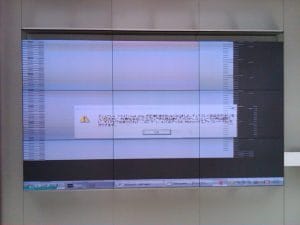 Thanks to Andrew who is a long time reader of the Digital Signage Blog and currently resides in Japan for this klip.
LIKE WHAT YOU'VE READ?
When you subscribe you will also join other Digital Signage readers who receive our content right in their mailbox. Good luck!