Digital Signage Portal – myBlog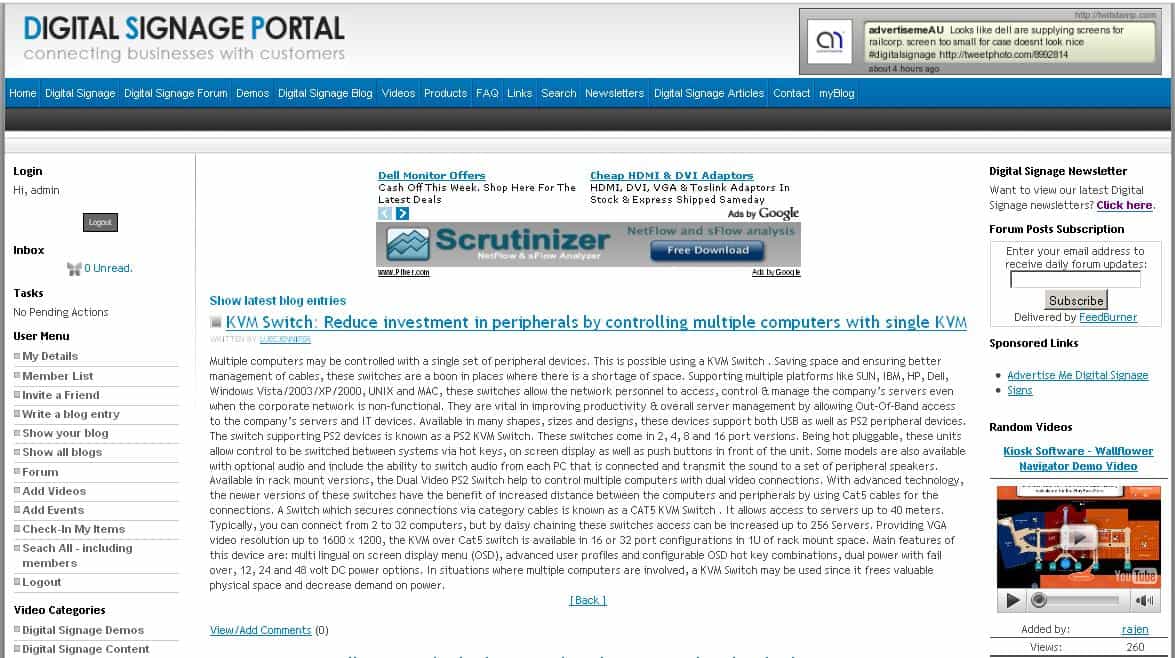 It's nice to see several members of the digital signage portal taking advantage of the myBlog feature. For those of you who haven't used this feature before it basically allows registered members to create their own blog entries and share this with the rest of the digital signage community. We realised that some of you don't have a business blog or don't have either the technical expertise or knowledge to set one up. So we've done most of the hard work for you. All you have to do now is just post your entries. All you need to do is register and post away. If you need help read this F.A.Q.
To view the latest myBlog entries visit http://www.digitalsignageportal.com/myBlog/
LIKE WHAT YOU'VE READ?
When you subscribe you will also join other Digital Signage readers who receive our content right in their mailbox. Good luck!