Digital Signage – Brisbane Casino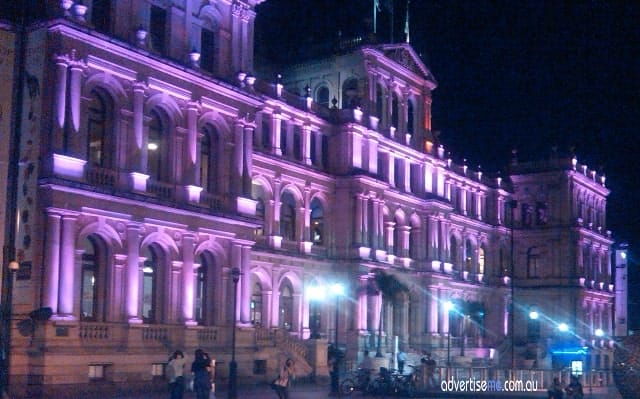 During one of our business trips to Brisbane Australia, we visited the Brisbane casino. When a colleague of mine told me the building I was looking at was the casino, I didn't believe him. This is what I saw:
From the outside it looked like a museum, but it was not until we actually walked into the building that I couldn't believe my eyes – it was a casino and most surprisingly digital signage was everywhere. Unfortunately I couldn't take any photos of the screens but I noticed that each of the playing tables there was a screen displaying information. I was particularly intrigued about the roulette table, since the screen instantaneously displayed the winning number as soon as the ball landed. I stood there for a while trying to figure out how this was achieved and I came to the conclusion that the digital signage system included a sensor to determine where the number landed on the roulette table. Does anyone else know how this actually works? I also came up with the silly idea that someone watching through one of the cameras was typing this information in the system….
There were screen literally everywhere you looked; at the top of the teller stands, at the waiting areas, at the cafe, at each table and pretty much in every corner of the room. This got me thinking how maybe we should target and approach casinos with a good innovate digital signage system.
LIKE WHAT YOU'VE READ?
When you subscribe you will also join other Digital Signage readers who receive our content right in their mailbox. Good luck!