Advertise Me interviews Steve from Symon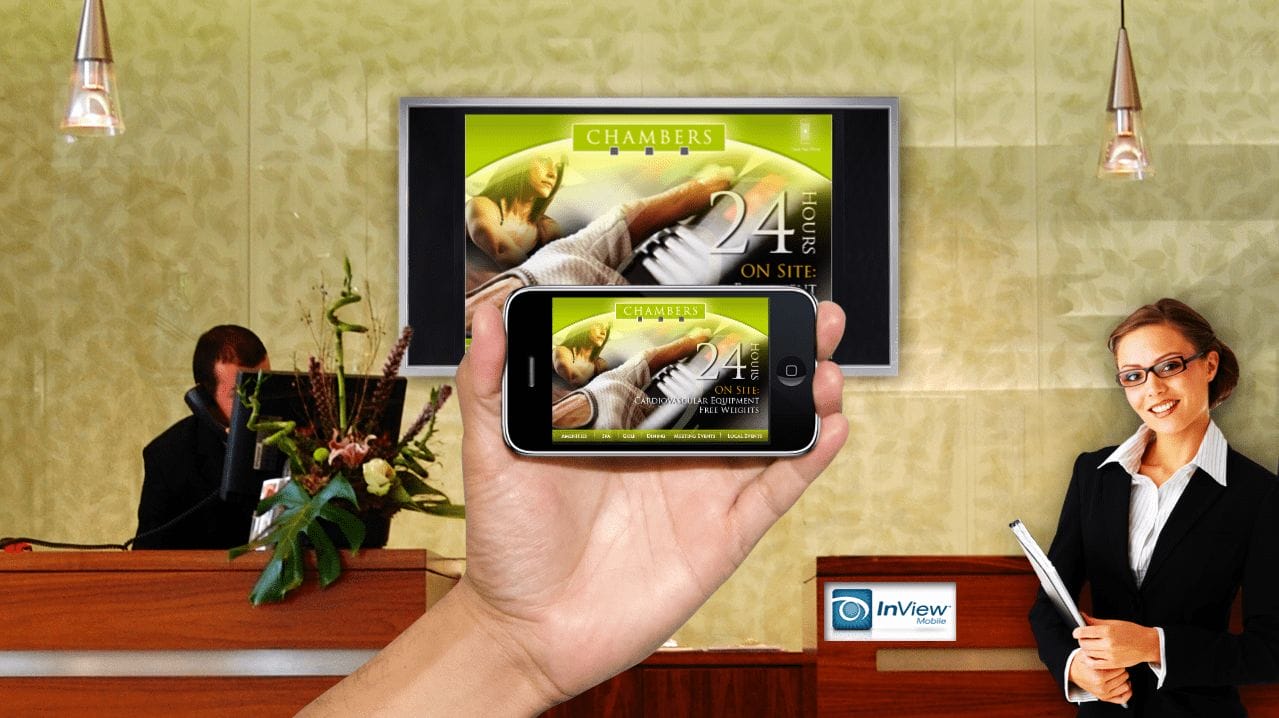 This week we were lucky enough to speak with Steve from Symon and here' s the interview:
| | |
| --- | --- |
| Advertise Me: | Hi Steve, thanks for joining us for this interview – I know you're a hard man to catch with your busy schedule. |
| Steve: | I appreciate the opportunity to speak with you. |
| Advertise Me: | Firstly, how did you hear about our digitalsignageblog.com? |
| Steve: | We monitor a wide range of resources and thought leaders in the industry and Digitalsignageblog is one of those that we monitor. |
| Advertise Me: | Now, please tell us a little bit about how Symon started with Digital Signage, and what was the inspiration behind the business? |
| Steve: | Symon is visual communications solutions company. We have been creating systems for managing the delivery of digital content to electronic displays for almost 30 years. We started by providing real-time system statistics to LED boards in data centers, then evolved into providing real-time agent activity statistics to displays in contact centers, then evolved to providing employee information to displays in corporations (e.g. conference rooms, cafeterias), then expanded into hospitality, health care, education, etc. The inspiration behind the company was to build the systems that would deliver information to people in a way that is easy to understand and then intuitive to act upon. |
| Advertise Me: | What kind of solutions does your company provide? |
| Steve: | We provide the hardware, software, services and content for supporting an end-to-end visual communications deployment. We like to say that we power the visual communications eco-system, which we classify as many solution-types (e.g. digital signage, kiosks, wayfinders, video walls, etc) combined to work in harmony for the purpose of creating a clear and measurable value proposition for our clients. |
| Advertise Me: | What makes Symon's products and solutions so different from other companies? |
| Steve: | The thing that makes us different is that we design, develop and produce all components of a solution. All of the content management/delivery hardware and software are of Symon's creation and we take accountability for the customer's entire ownership experience. This means our customers have one company to hold responsible for all products and services within a deployment. We design it, produce it, sell it, install it and support it. If anything breaks or doesn't work, our customers have "one neck to chock." |
| Advertise Me: | In one of our recent digitalsignageblog.com post, we talked about "Using your Iphone as a mobile digital signage player?". We understand that Symon has recently released such a product. Tell us a bit about this product and why your company decided to release such a product. |
| Steve: | Our product is InView Mobile. InView Mobile is a media play application for smartphones that retrieves and plays interactive, multi-media content that is based upon the location of the user. The purpose of InView Mobile is to provide digital signage viewers with additional information in a fashion that cannot be obtained through a traditional digital signage viewing experience. In the InView Mobile-enhanced experience, Viewers are encouraged to download and launch the InView Mobile application. Once launched, InView Mobile queries a Symon-hosted content management system to acquire and deliver a mobile version of the show currently playing on the screen. InView Mobile goes one step further in that it presents an interactive, touchscreen version of the big screen's non-interactive show. All of this is managed through one content management system. We chose to create this product because digital signage has one big problem: It can't quantify what people do once they've looked at a screen. InView Mobile gives us a platform to begin addressing this. |
| Advertise Me: | There are quite a number of people who believe that the Iphone should not be used a digital signage player, what do think about this? Are people not realising the true benefit of mobile marketing and mobile interactivity? |
| Steve: | Our customers sure think it's a good idea and that's all that matters to me. |
| Advertise Me: | Can you please share with us one of Symon's latest digital signage deployments/projects? |
| Steve: | Each month, Symon signs many new accounts. These new accounts represent marquee brands in corporate, hospitality, education, gaming, health care, etc. We have almost 8,000 customers representing 80% of the Fortune 100 and almost 70% of the Fortune 500. Look at almost any large company and there is a good chance that they will have a Symon system somewhere. |
| Advertise Me: | Do you have any advice for people who are planning to start a business in the digital signage industry? |
| Steve: | Don't, unless they have a compelling angle that someone hasn't thought of already (and please don't let it be some new idea for an ad model). The competition is too great. The start ups can't compete on the big deals and its tough to make a living off of a lot of little deals. In the five years I've been associated with this business, I've seen too many companies fail and there aren't a whole lot of the survivors that are making money. The big guys will thrive, the little guys will have a tough go of it. I could write a book on this subject, but suffice it to say, you've got to have scale to win and a startup does not typically have enough resources to get scale. |
| Advertise Me: | This is our final question. What do you see as the next "BIG THING" in digital signage? |
| Steve: | Mobility. Interactivity. |
| Advertise Me: | Steve, thanks for taking part in this interview and we hope to speak to you again in the near future. |
To read more interviews click here: https://www.digitalsignageblog.com/category/digital-signage-interview/
Symon Communications is a 29 year provider of in-venue visual communications solutions to over 7,500 customers globally, including 80% of the Fortune 100.
About Advertise Me:

Advertise Me is a privately owned Australian company specialising in all aspects of digital signage solutions.
Our team of highly skilled professionals is able to introduce innovative ways for businesses to communicate with their intended audiences for a variety of purposes including informing, educating, entertaining and selling.
You can expect us to:
offer the most affordable and cost effective solutions tailored to your specific business needs.
provide you with concise and accurate information and will ensure that you understand and are comfortable with our proposals.
strive to make our clients happy and successful.
We have partnered with a number of key reputable organisations and will continue to build further partnerships to deliver the most effective solutions for our customers.
Visit our website at advertiseme.com.au for more information.
LIKE WHAT YOU'VE READ?
When you subscribe you will also join other Digital Signage readers who receive our content right in their mailbox. Good luck!