Charge your viewers for digital signage?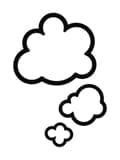 Now this piece of news we found has to be one of the most interesting news we came across. The article is titled "Council considers fee increase for digital signage on campus" is from Suunews.com. The article mentions that there are plans for a SUUSA council (Southern Utah University Student Association) to increase student fees by $1.50 in order to have digital signage throughout the university. The article states the following:
The money made from the possible fee increase would be used to pay a part-time student to update the digital signage output every day with new information, Smith said, and any leftover money would go toward buying more monitors.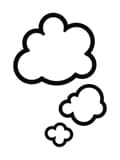 We found this article quite interesting and here are our thoughts on this: 1. we like the idea of charging potential viewers (students) with a fee to pay for a network that may make the university money from advertisers and businesses – how clever is that!!!
2. looking back at my university days at the University of Technology Sydney Australia, digital signage at this university was not present several years ago and it would have been good to have this facility in place so that students could have been kept up to date with major events such as Exam week, Year end parties, and general communications. When I recently re-visited the university, digital signage was everywhere.
3. why not establish a digital signage course and get students to volunteer to manage the network. That way there wouldn't be a need to pay for a part-time student
4. if this goes ahead and using the same model/concept, could this mean that shoppers in major shopping centers will be charged an additional fee in order for the shopping center to establish a digital signage network. The shopping center can add this fee when customers purchase products from retailers in the shopping center – I like this concept but I'm not sure how it will work. In any case, here's our next poll.
Loading ...
LIKE WHAT YOU'VE READ?
When you subscribe you will also join other Digital Signage readers who receive our content right in their mailbox. Good luck!