University of Newcastle Implements Digital Signage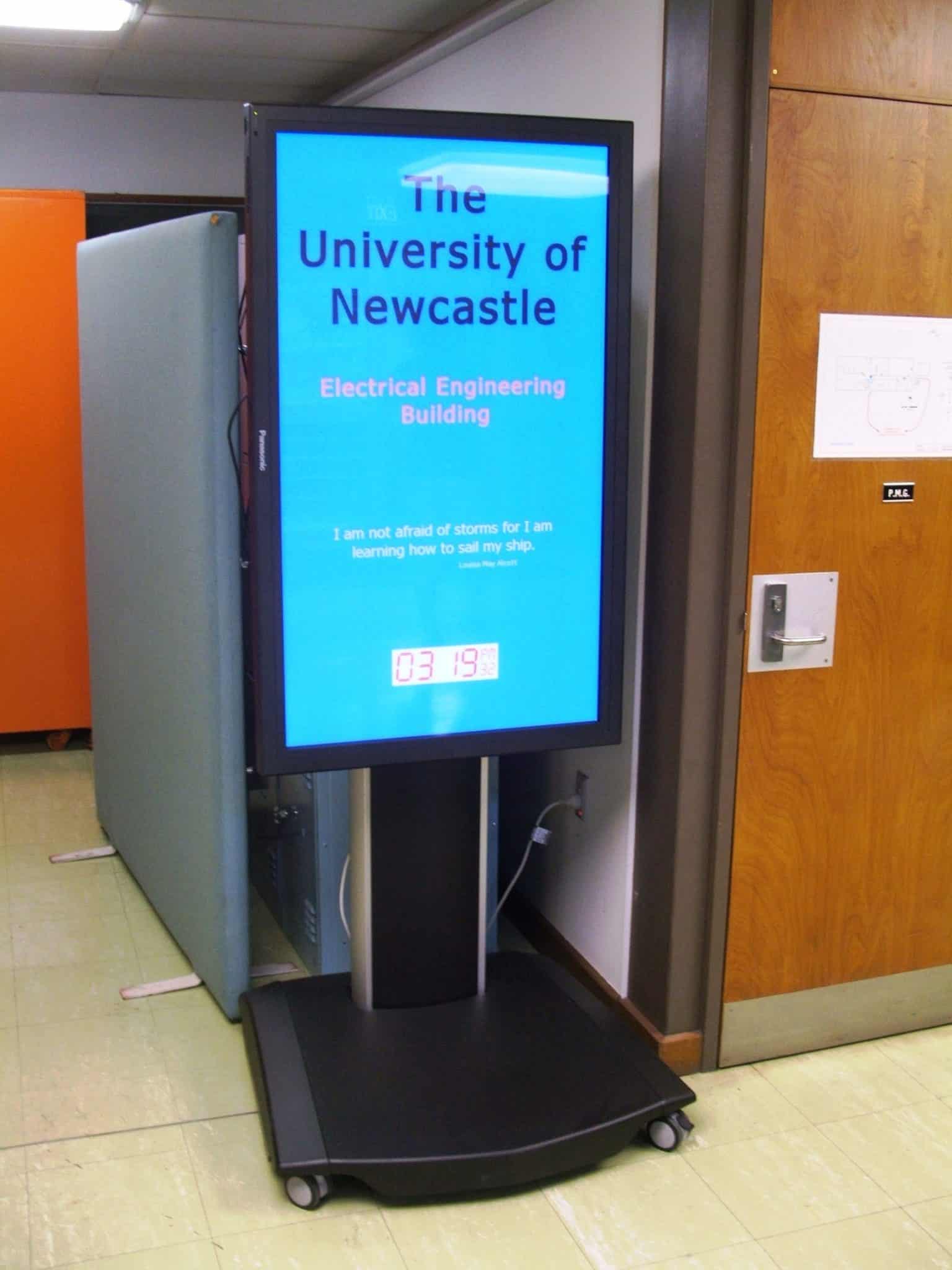 The Electrical Engineering Department at the University of Newcastle has implemented a Digital Signage solution  to help communicate information (course timetables, date/time and important notices) to students. The 50″ Screen is installed on a professional and sturdy stand that is located near the front entrance hall of the building. One of the main reasons why the screen is positioned in portrait mode is due to space – it was envisaged students would accidentally bump the screen if it is located in landscape. However, we supplied the University with a versatile stand that allows the client to easily rotate the screen in  either landscape or portrait.
Here's a few photos of the installation: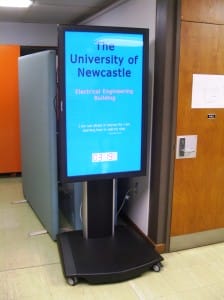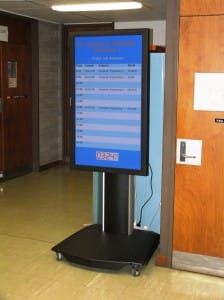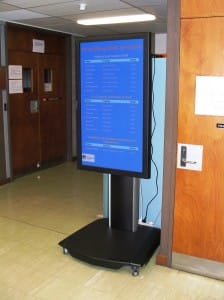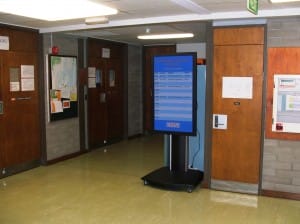 About The University Of Newcastle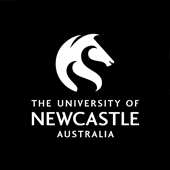 Sector leader in providing opportunities for students from diverse backgrounds.
Over 40,000 students including onshore, offshore and distance education.
Expanded into the Newcastle city centre on a campus accommodating business, law and creative arts students. Planning underway to establish education, humanities and social sciences disciplines in the city.
Home to the best engineering and health faculties in the country relative to size.
Even stronger health and medical research capabilities through the new state of the art Hunter Medical Research Institute building.
Increased reach across the region and overseas through expanded online program delivery.
Established infrastructure and support systems that provide one of the best student experiences in the country.
LIKE WHAT YOU'VE READ?
When you subscribe you will also join other Digital Signage readers who receive our content right in their mailbox. Good luck!